On Wednesday, December 12th we had a fest! We booked our tickets, put on our formal clothes, and visited Athenaeum InterContinental Athens, to watch live the e-volution awards 2019, the event which awards the best practices in e-commerce and entrepreneurship. We could not have missed this, since we were nominated!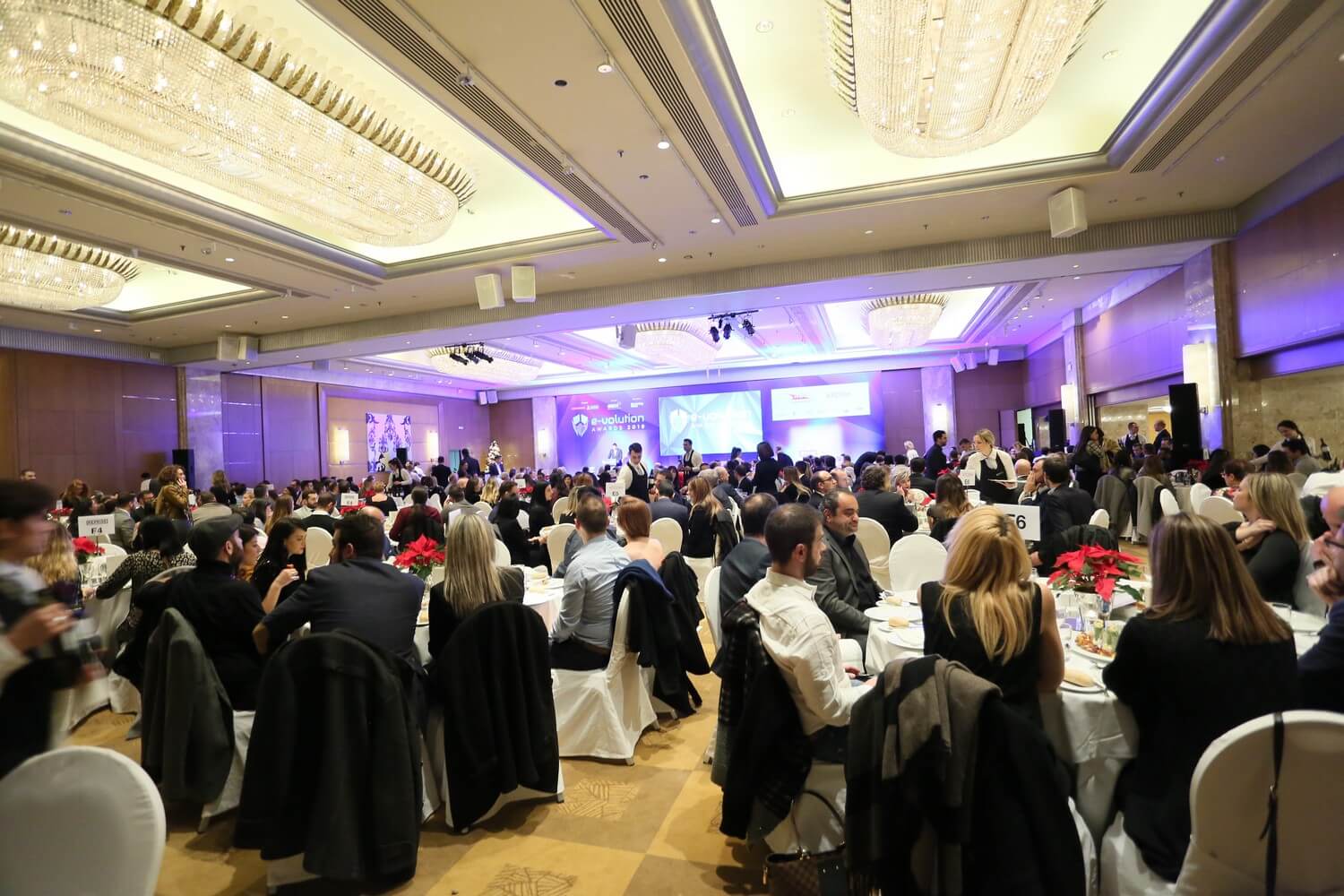 The host, Panagiotis Hadjidakis, welcomed us a little after 8 pm, and the President of the Judging Committee, Prof. Georgios Doukidis, Director of the Electronic Commerce ELTRUN Lab of Athens University of Economics and Business, showed up on stage to announce that this year's participation in the event broke all previous records! Also, as Mr. Doukidis mentioned, the Judging Committee's members were more than ever before, more specifically, 30 people! So, how did we do with so much competition, and how did this committee evaluate us?
Our anticipation was big, but our excitement even bigger, when we left the event with two awards: One Gold in the Best in B2B category of E-Commerce & Entrepreneurship and one Bronze for the Managed WooCommerce of Services & Infrastructure of E-Commerce & Entrepreneurship category!
Best in B2B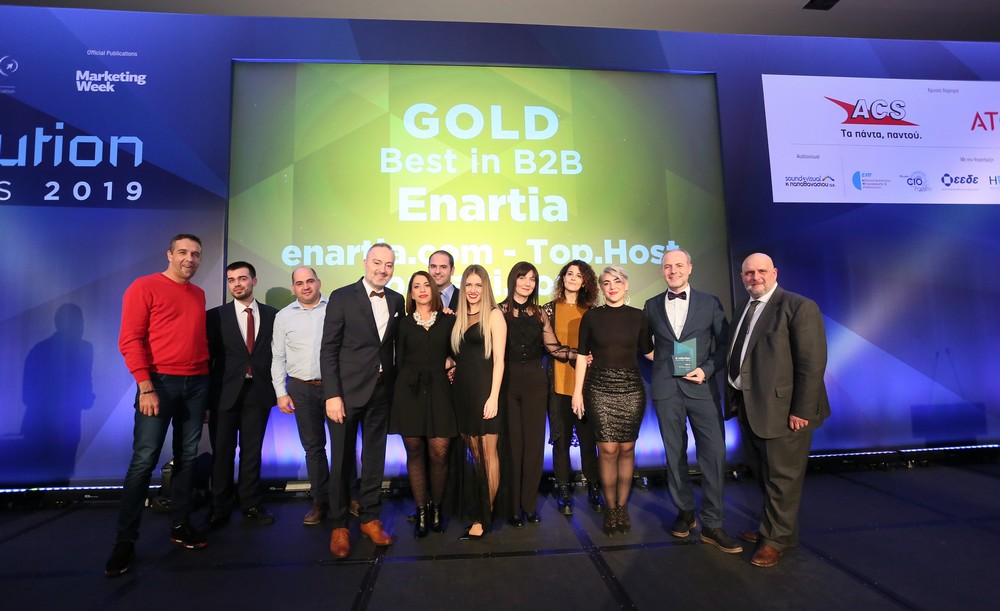 The first award that we received, together with our sibling TopHost, under the umbrella of Enartia Group, was for the big variety of solutions that we provide to all the companies which wish to have an online presence. More specifically:
Reselling domain names. Everyone who is a web designer, web developer, online marketer etc. can become a Papaki reseller. Following three simple steps, the reseller can easily and quickly enable domain name registrations through his/her own website!
Corporate Domain Names services of Papaki, which target big organizations that have an extremely diverse portfolio of domain names and are in need of extensive support.
Overall solutions for every small business that wishes to have a simple online presence, whether it is an eShop or a news portal.
At Papaki, every business can choose the plan that meets its needs. From the moment a plan is chosen, it is instantly activated from us, while our customer service center is available 24/7 for whatever you may need!
«This award belongs to more than 70 people, and their culture. I am sure that this will give us strength to keep offering more value to our clients», said Frank Maounis, President and Co-Founder of Enartia Group, while receiveing the gold award!
Bronze for Managed WooCommerce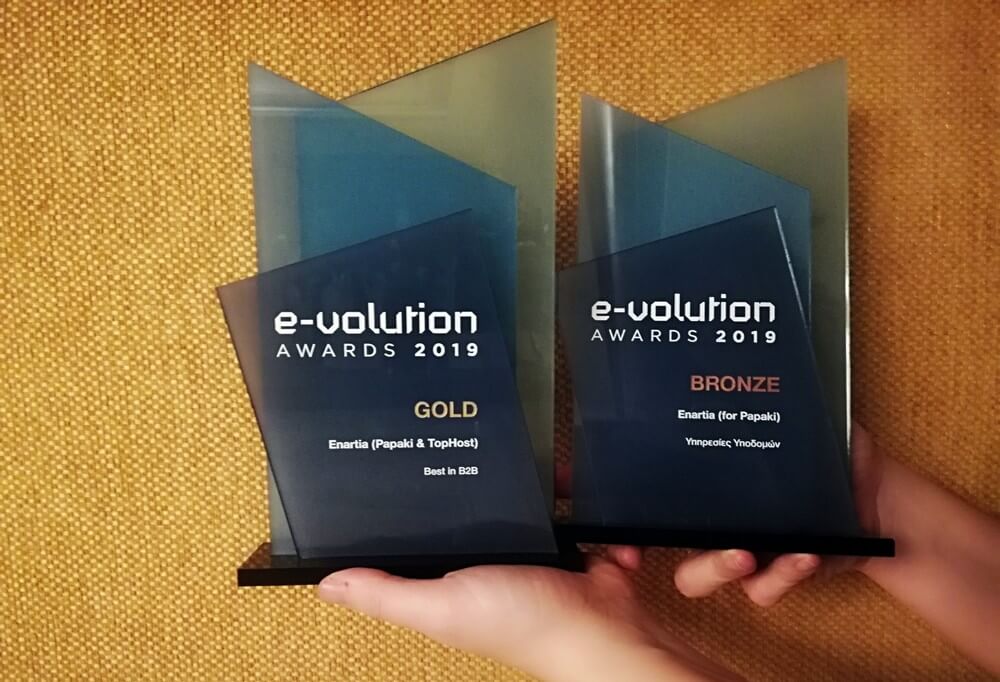 After taking many photographs, we went back to our round table, and enjoyed our award with many smiles. We kept watching the awarding of the most important e-shops and e-agencies of the country, until we were called back on stage! This time we were to receive the Bronze award in the Infrastructure Services category for the Managed WooCommerce Hosting of Papaki! This is the most complete hosting solution for eShops globally, specially tailored for WooCommerce sites.
The infrastructure that Papaki uses is pioneering! It combines cloud servers in Amazon and Docker for maximum availability, "smart" automatic updates (AI) for enhanced security and in-house cache technology implementation for maximum speed – since the loading speed of an eShop plays a vital role on its sales!
Besides all the above, Managed WooCommerce provides an easy way to create an all-inclusive eShop, since it opens new horizons and gives a chance to many users, regardless of their computer / internet skills.
We will meet again…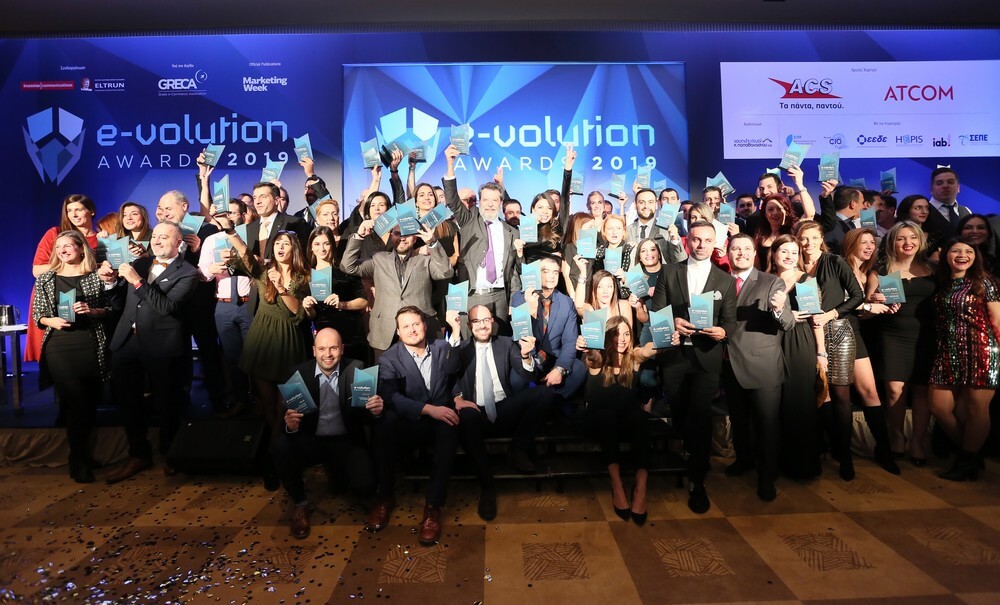 Excited and with our awards in our hands, we kept watching the ceremony, which was full of happy people doing everything they can, to enhance the digital experience of every user! We loudly applauded the teams, the innovations, and every big and small award, since we acknowledge the amount of effort required to win a distinction like this.
We should note that this was the first time that the event introduced the new Platinum Awards, for the nominees which gathered the highest mean score from the Judging Committee, among all winners of each category! 5 Platinum Awards were given in total. Sleed and Cosmos Sport won the first two, and cosmoOne, Papastratos – IQOS, and AEGEAN – SAPIENT – ATCOM the other three.
At the end of the event, ATCOM was awarded as the E-Commerce Agency of the Year and Aegeanair.com as the Best Greek e-shop by GRECA, which will represent Greece in European E-Commerce Awards.
We would like to congratulate everyone, and of course, we will meet again next year! The new awards added to our collection, keep us motivated to strive for the best, while having you as our top priority.