When it comes to the world of business, your reputation precedes you. Creating a professional, well-established, credible and expert image for yourself and your company is what will help you network successfully, acquire good clients and customers, secure their loyalty and ultimately get paid what you deserve.
An important step towards building that desired professional reputation—but one that's often overlooked—is setting up a professional email address. When you send important emails to your customers or clients, you want them to take you seriously. It might be hard for them to do that though if your email address is [email protected] or [email protected].
On the other hand, a professional email address that includes your name and your company name sets the right tone for your communication and also for your relationship in the long run. It makes you come across as a legitimate company with a recognizable domain name.
Even if you are a freelancer, a professional email address shows that you are well-established and serious enough about your personal brand.
How does a professional email address boost your brand?
1. Creates the right first impression
In today's hyper-competitive world, it is the little things that make all the difference. Let's say that you are a company looking for a freelance graphic designer to work with on an upcoming project.
You receive two promising applications. However, one's email address is [email protected] and the other's is [email protected]. Which one would you consider more seriously? The latter email address portrays a more professional impression of the individual.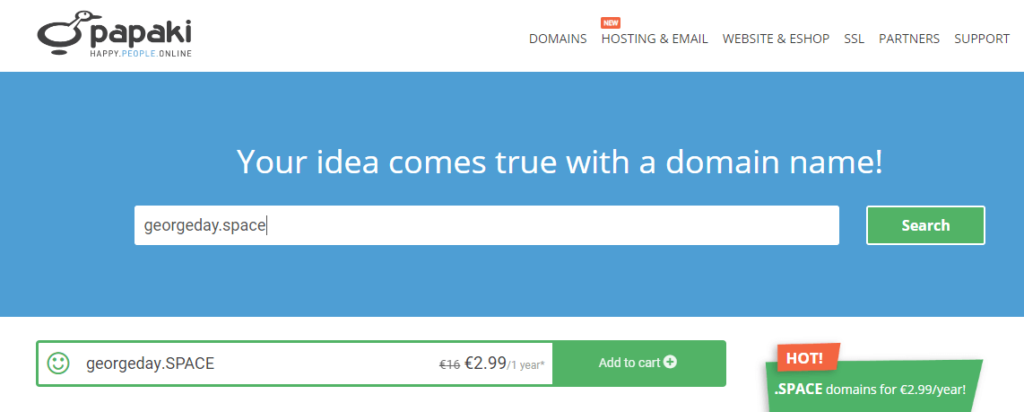 The first impression that you create impacts everything else that follows, right from how your clients or customers communicate with you to how much they feel comfortable paying you.
By creating a professional email address, you set the precedent for a strong professional relationship that garners a good reputation and deserving compensation.
2. Establishes credibility
People are wary about opening emails or links from unknown sources and they have good reason to be. The online world is rife with scam artists. Cybercrimes such as hacking and phishing are commonplace. Emails from addresses that seem spammy or unrecognizable are usually ignored or directly go to people's spam folder.
Let's assume that you are receiving important/interesting information from an online store you order from quite often. However, instead of using the store's official customer service email address ([email protected]), the person accidentally sends an email from their personal address: [email protected].
Such an address will instantly make the receiver doubt the credibility of the email and even harm your brand's reputation.
A professional or branded email address lends a certain authenticity and meaningfulness to the communication. It assures the receiver that this communication comes from a trusted source.
3. Promotes brand awareness
Using an email address set up on your Internet service provider's domain name or traditional email service providers does nothing to promote your brand or business. Rather it promotes the brand of the service provider.
In today's digital age, a missed branding opportunity, even as small as your email address, can be the reason why your prospective customer picks your competitor over you. Moreover, creating a branded email address on a registered domain name is a fairly easy and inexpensive process.
4. Easier to manage
Keeping your personal and professional lives separate is always advisable, and that applies to email addresses as well. Having all of your work-related emails in one place allows you to be better organized and more focused.
You can further customize your professional emails by creating a signature with your name, designation, company name and logo or setting up auto-replies. At the same time, you can personalize your personal emails by a fun and creative address without worrying about it interfering with your professional communication.
Tips on how to get a credible email address
1. Find the right domain name
Your professional email address should be related to your company or brand name. The ideal way to go about it is to register your company's domain name and then use that to create your email address.
Finding the right domain name for your company (and your email address) can be a cumbersome experience. It is highly likely that the name of your choice has already been taken and acquiring it on a traditional domain extension could cost you a fortune.
Fortunately, there are several new domain extensions available today that not only increase the likelihood of you finding a name of your choice but also make your web address more relevant and memorable.
For instance, if you are into coding and development your domain name could be www.jakecodes.tech. With this, you can create an email address such as [email protected] for all your business-related communication. Other examples of new industry-specific domain extensions include .STORE (for eCommerce businesses), .ONLINE, .SITE, .SPACE .PRESS, and more.

2. Stick to your name
Your work-related email address should be straightforward and clearly indicating your and your brand's name. When coming up with a professional email address, limit your options to combinations of your first and last names. For instance, if your name is Kelly Kapoor and you are a freelance writer who manages her own boutique content agency, your email addresses could be:
[email protected]
[email protected]
[email protected]
The advantage of using a new domain extension is that it increases the chances of you finding your preferred domain name and email address and saves you the trouble of having to modify it; which brings us to our third point…
3. Keep it simple
In some cases, modifying your name for your email address is necessary but it should be avoided as much as possible. Altering spellings or using numbers and special characters can make your email address long and complicated. For instance, [email protected] is hard to remember and not very professional.
Conclusion
Getting a professional email address, even if you are a small business or a freelancer, is an investment in the goodwill you aspire to create in your industry. It is a small yet meaningful effort towards carving your niche in the online world and coming across as more credible than your competitors.