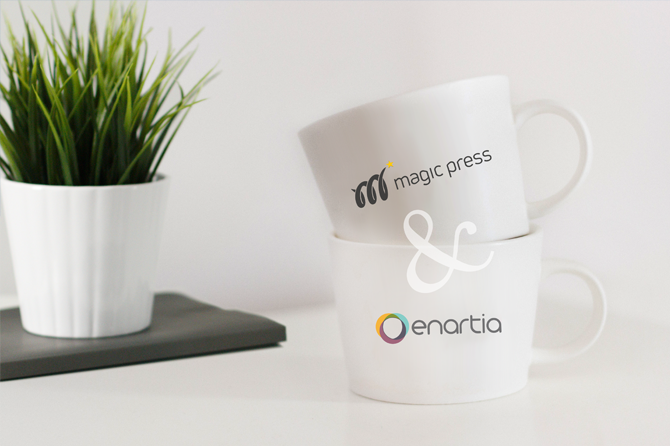 Every fresh beginning is magic! We are excited to welcome at the big tech family of Enartia, Magic Press -a company that started in December of 2015 having as a goal to offer the best Managed WordPress Hosting experience possible. Our vision is to offer the best online solutions in the world and through them, empower the people so that they become Happy People Online. We found out that our paths were on the same road, so why not walk together as a team? We share the same values and passion: good user experience, excellent customer support and services tailored to user needs. All these brought us together and made our family even bigger.
But what does this mean for Magic Press?
Magic Press will no longer be a start-up company. From now on, it will be part of an established and reliable group of brands.This will not bring any changes to existing customers of Magic Press. They will continue to experience quality services as they have always had. The only thing that will change through this strategic move is the growth of the company.
How does this decision affect Enartia?
We offer a complete range of online services such as domain name registration, web hosting, SSL certificates, and WP oriented building tools. For more than 13 years we remain faithful to our strategic goal of dynamically developing our services, so they can meet your needs and help you create your ideal online presence. We work as a team and we are constantly improving ourselves and our products. Having Magic Press by our side, will not only strengthen the growth of our company, but it will also be a powerful competitive advantage. We will benefit from this new partnership as a whole and evolve as individuals. We will inspire and help each other, exchange practices in order to move forward because there's no better way to achieve more than by working together. This way we develop our skills and we challenge our thinking. You can have a great idea but with the right team, ideas can evolve and you will be able to make the most out of it. There's no doubt that when you join forces you can make something, you alone would never be able to. So we are going together and we are ready to go far, in a place where the magic happens. ;)