First impressions count.
When it comes to your website, your domain name is often the first thing Google and your customers will see. Domain name and the other page URLs of your website are the building blocks of an effective site hierarchy as they direct users to their desired destinations. Which is why domain names have an impact on SEO too.
Therefore, it is important to get your domain name right since it's at the head of all your other website URLs. Although there is no one-size-fits-all approach, there are a few rules you can follow to get the best domain name that sets your site up for SEO success.
1. Highlight your keywords
The domain name of your website and the URLs of other pages on the site must have a purpose. Whether informational, administrative or transactional, the URLs' existence should be clear at the outset.
To ensure that your domains communicate something to the crawlers and your users, try to incorporate some keyword research and include the relevant terms. A good domain name is one that communicates what the website (or a page on the site) is about. The challenge with this is, there is a high chance you might not get the domain name you're looking for on the common domain extensions. In such cases, instead of compromising on your domain name, use a new domain extension that can get you the web address you need.
Let's assume an example of a beer brand to better understand this concept. While www.handmadebags.com is unavailable, www.handmadebags.site is available. Choosing the .SITE domain extension allows you to have the domain name of your choice.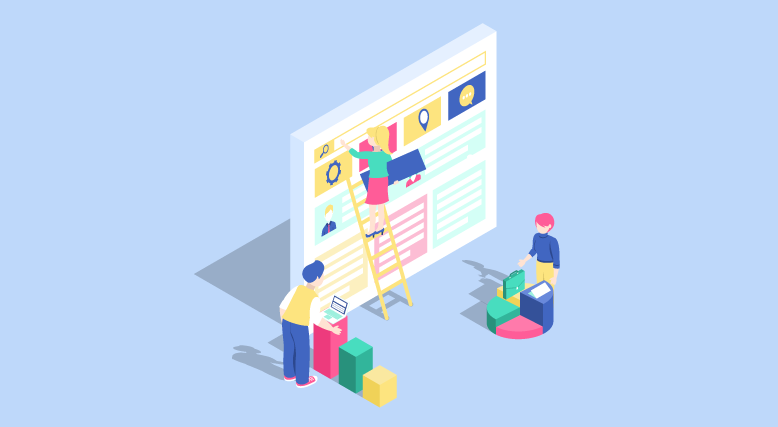 2. Avoid superfluous words and characters
As a rule of thumb, keep your domain name such that the user can understand what the page is about just by looking at the URL. Therefore, the more keyword rich and branded your URL is, the better it will resonate with the user.
This is where new domain extensions such as .TECH, .SITE, .SPACE, .WEBSITE, .STORE, .PRESS, etc come to rescue. When put after your brand name, they immediately communicate to the user what to expect from the website. And just as users understand what a website is about, Google will derive all the meaning it requires too.
For example, www.emirates.com as compared to www.emirates.store. Both the domain names communicate what the website is about because of the domain extensions. While the former is the official website, the latter is the airline's merchandise site. This is one of the biggest benefits of having branded domain names.
3. Make it short and pronounceable
You might be wondering why it is so important to make a domain name pronounceable. It matters because of "processing fluency". It is a cognitive bias that humans have where they remember things that they can easily say or think about. This includes pronounceability in their own minds. If you can easily say the name, you're going to win processing fluency, memorability and the benefits of brandability that you've created.
Processing fluency is also the reason why your domain name should be short in length. The fewer characters a domain name has, the easier it'll be to type, say, share, and most importantly, remember. Shorter is better.
For example, compare these two domain names and guess which one would fare better in terms of the aforementioned factors.
i) www.jordan-sneakerz.com
ii) www.jordansneaker.store
Compared to the first one, the second domain name is easier to remember because it's short, has meaning and is easier to remember.
Conclusion
Your domain name is your online identity. Just like in real estate, location matters. Having a domain name that clearly establishes who you are and what you do to the user and the search engine can help you with your SEO. Which is why it is important to be creative, think outside the box, and come up with a domain name that will last a lifetime.