At Papaki, we love our customers because they trust us, they keep us alert, they teach us something new and valuable every day… These are only some of the quotes we have shared on a wall of our offices. This wall is a small proof that the very first sentence of this article was neither unfounded nor frivolously written.
Every single day we strive to provide the best services possible. Every single day, we try to offer you the best solutions. Every single day we are there for you, to help you with your problem. All these, with the aim to make you happy.online. This is our motto, after all!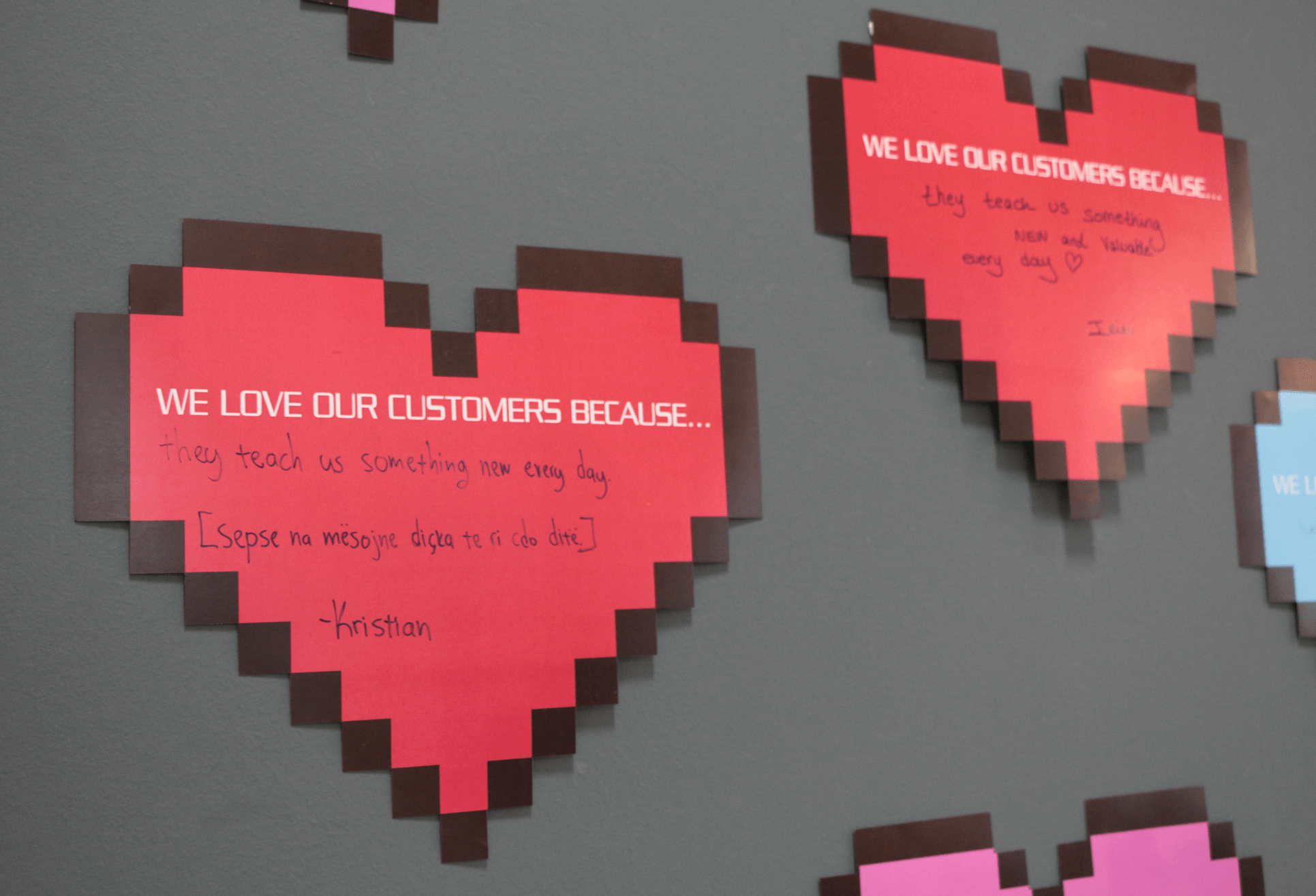 We never stop thinking about what we can do in order this motto to reflect you. We are on a constant brainstorming during which several interesting ideas evoke and are implemented in our plans. This is how, one day we agreed that "happy.online" is as important as "offline". So, we thought that it would be a good idea take some action for the offline part too.
We ended up naming February as the month of love for ourselves. In this context, we ran a campaign on social media for better work-life balance. It was the #LoveYourSelf campaign for which we exchanged our views, we took some notes, we stroke some poses and at last we shared 7 tips! We hope that you will find them useful and helpful so as to be happy both online and offline!
Tip #1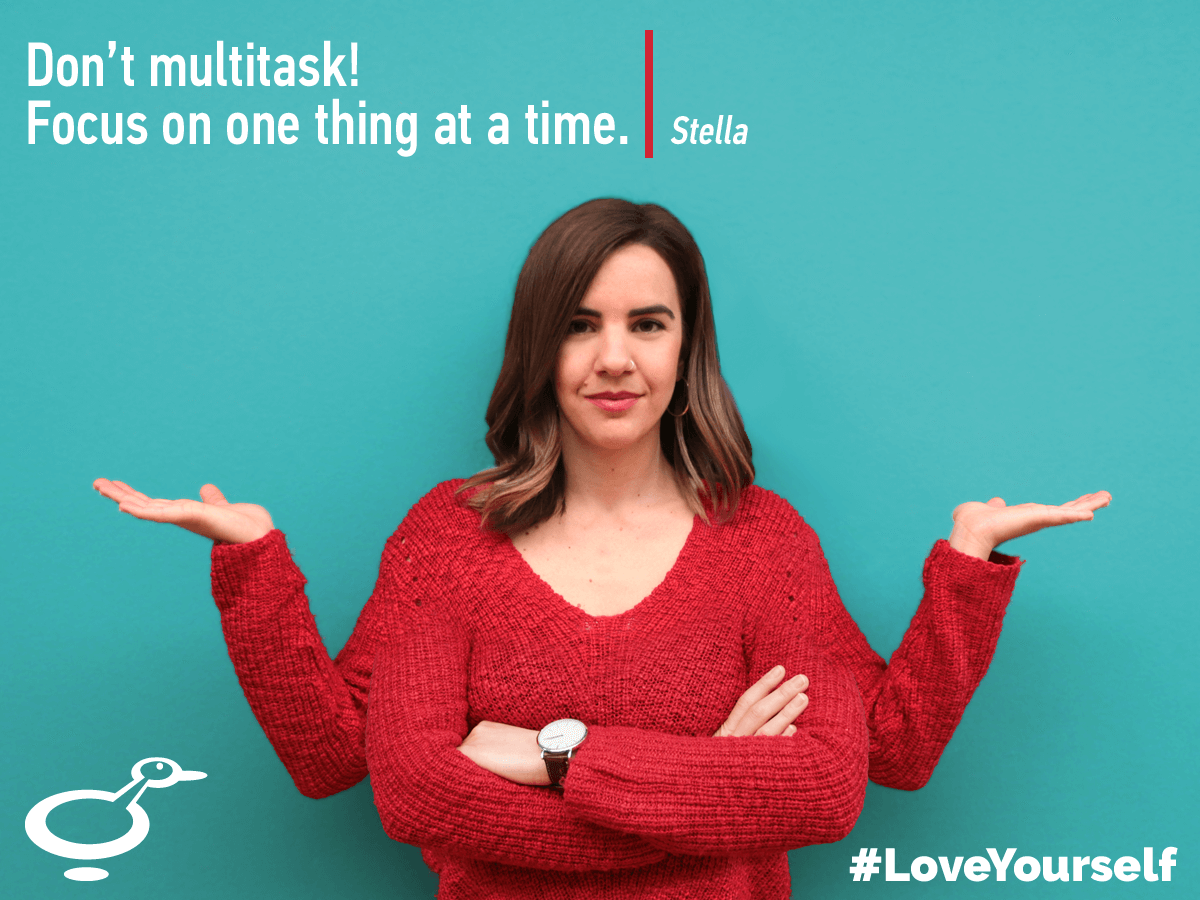 "Multitasking is not a talent, it's exhaustion! You are everywhere and nowhere, at the same time, something that brings too much stress. So, dedicate yourself to one thing at a time, in your work or in your personal life (and don't mix these two, of course). I'm not saying it's easy, but if you manage to stay focused on this "one thing" at a time, you'll see that not only you'll perform better, but you'll be less stressed too. Win-win that is!"  – Stella, Marketing Department
Tip #2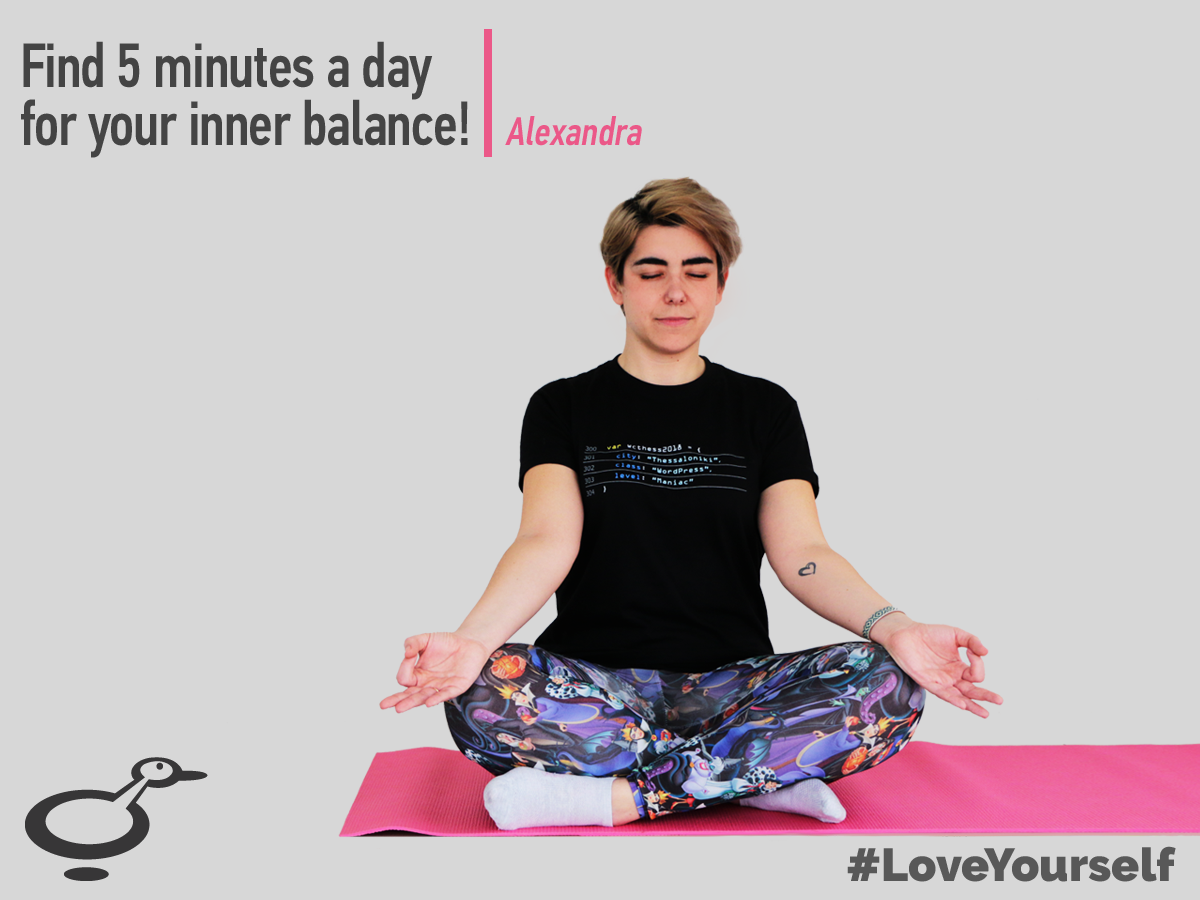 "In your daily to-do list, add five minutes of keeping your eyes closed and thinking of… absolute nothing. 5 minutes of you and your body only, in isolation, away from any thought or trouble. An app that I personally use and has helped me a lot in this is Headspace, I totally recommend it even for a try. Do this little daily step in order to find your inner balance. It's a quick way to take away anxiety and appreciate peace in your life!"  – Alexandra, Marketing Department
Tip #3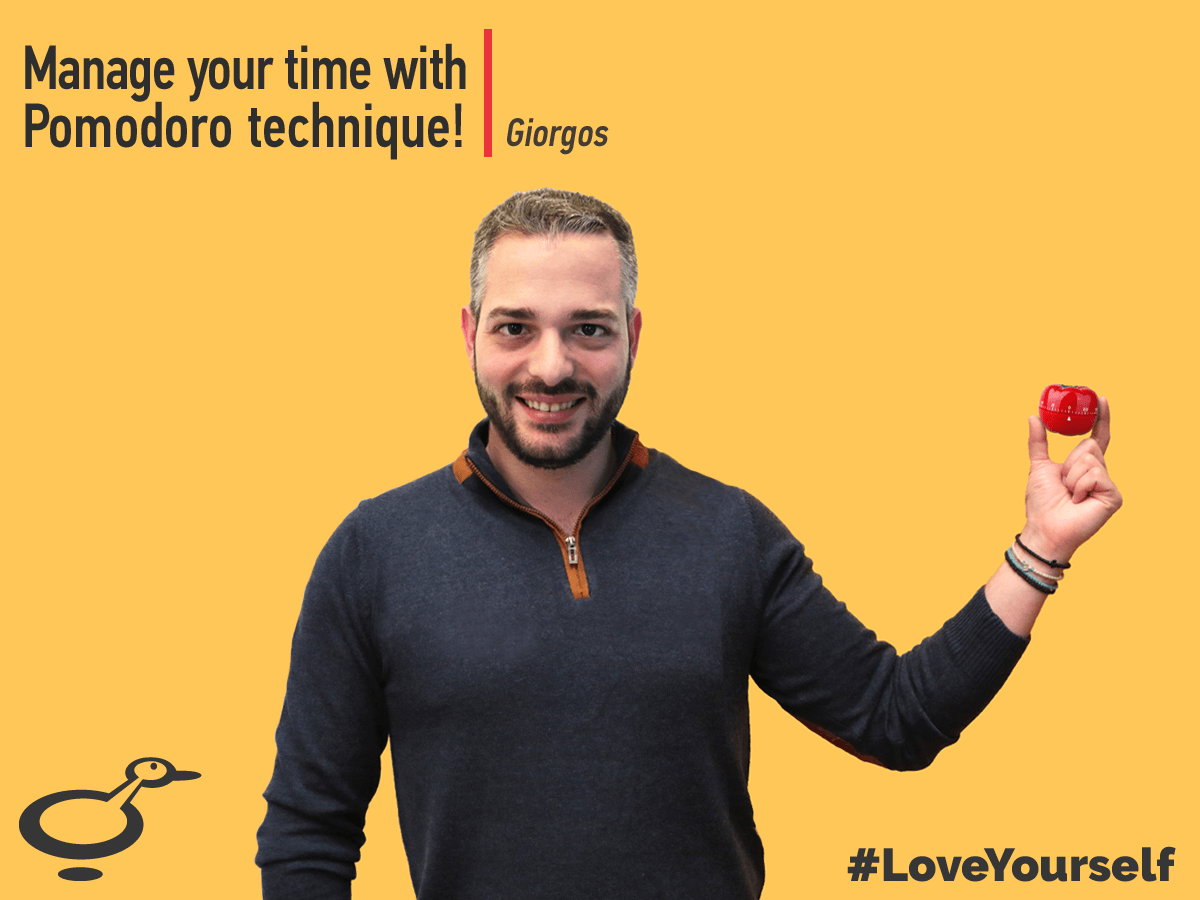 "If you are looking for a way to become more productive while reducing daily stress at the same time, the Pomodoro technique worths a try! What you do is breaking your workday into 25-minute chunks (longer chunks can do too if it serves you) separated by five-minute breaks. These intervals are referred to as pomodoros. It's a technique that works for many people! It keeps mind in shape and as it helps you dividing your day into small goals, it is a good tool for reducing stress and increasing productivity at the same time." – Giorgos, Developer 
Tip #4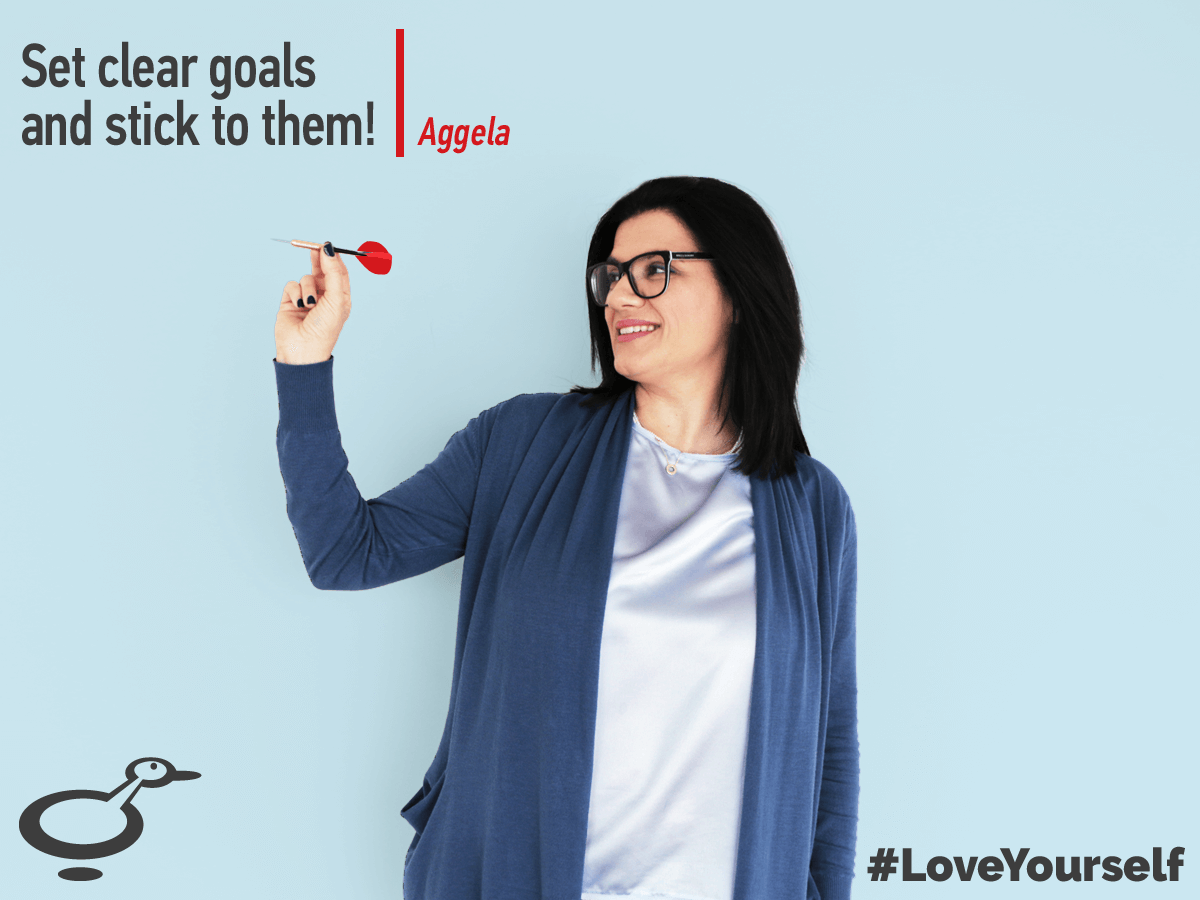 "One of the simplest ways to boost your happiness is to set goals and stick to them! They don't have to be big and difficult all of them. You can focus on small things too, such as clearing up your computer files or reading a book. Once you have completed something, check it off your list and enjoy the feeling of dopamine release in your brain!" – Aggela, HR Department
Tip #5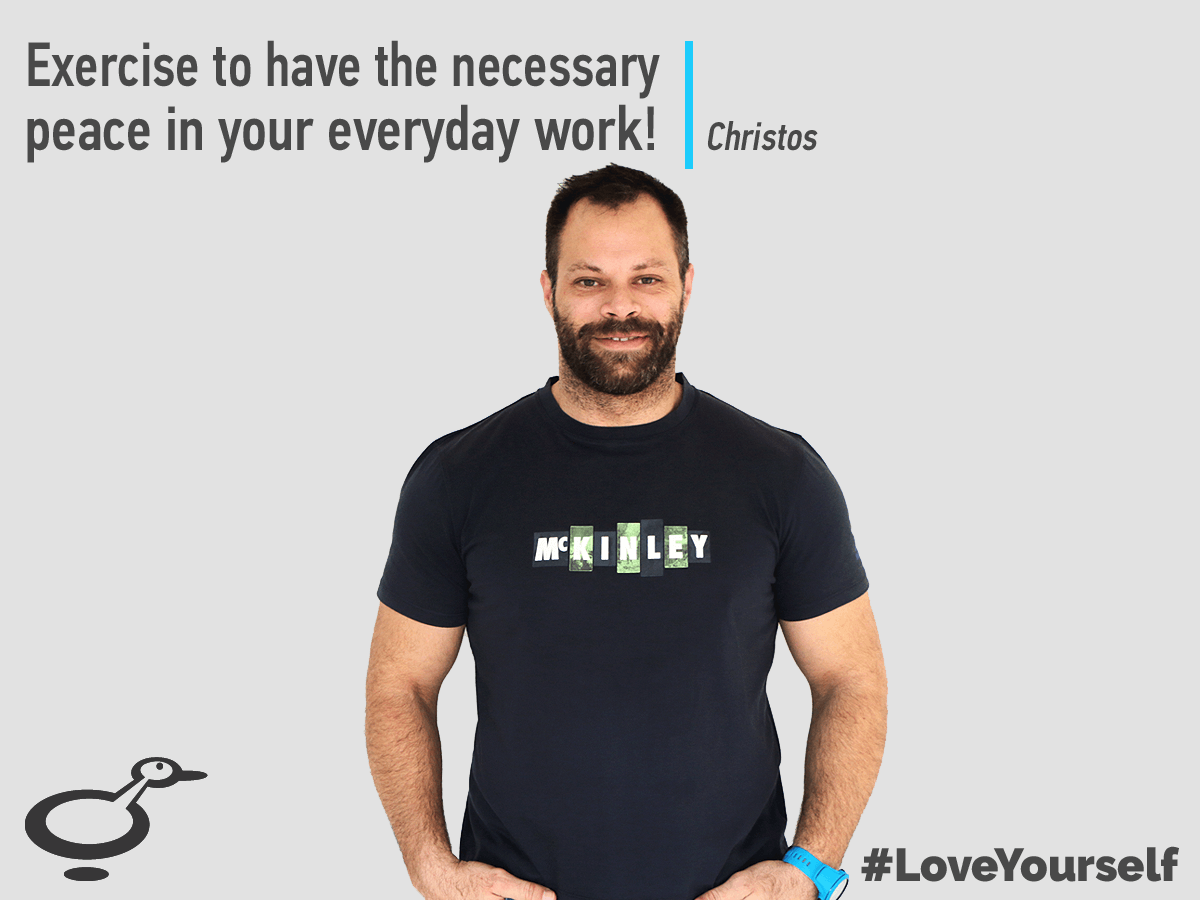 "Say "yes" to exercise, no matter how much tired you feeling when leaving the office in the afternoon! Get rid of your daily tension by choosing either something dynamic (like Crossfit or fast running) or something more relaxed (like Yoga or Pilates). Exercise helps you feel less stressed, have more energy and better mood. And finally, it makes you get to work with much more peace!" – Christos, Sales Representative
Tip #6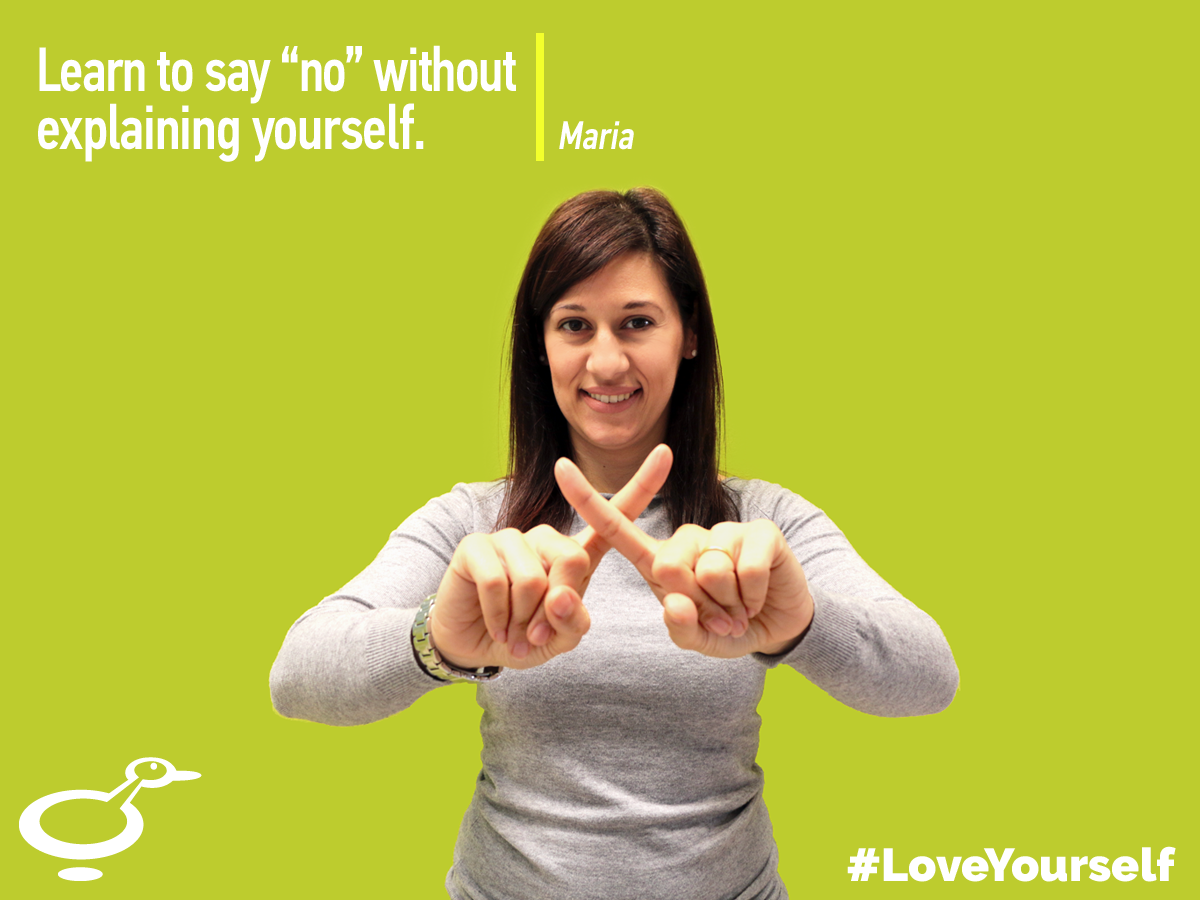 "Saying yes all the time, may make you look more sympathetic but also more vulnerable. Keep your willingness to what you really want and can do; for the rest choose denial. It's okay to say no and not necessarily explaining yourself. A 'no' to something is a 'yes' to something else that may be more important to you. You can politely refuse your colleague's request for something simple if your schedule is already full or to friends who invite you somewhere while you are so tired. Every person has their own limits and can feel stressed when they're systematically overtaken. This is something that should be respected and not judged." – Maria, Account Manager
Tip #7
"Your job is a big part of your everyday life, so make sure you enjoy it! Go against those who believe that to-dos are not in the same page with fun and try to play a role in shaping a pleasant work environment. This way you will not only benefit yourself but your colleagues too. When time allows it, show your relaxed side too. And if your company culture does not allow your "relaxed side"…take a look at Papaki's job openings, because here we believe in all this!" – Renia, Recruiter