Let's say that you have an idea for a blog, a website or even a small eShop. You find the perfect domain, get the hosting plan that suits you the most, set up your site easily through Website Builder and then… what about the logo? The limited budget or the fact that you do not need anything elaborate for the time being get you further away from the option of saying "yes" to a professional designer. So? You wish to make your own logo for free and fortunately, there are plenty of tools out there that can help you with that.
Pros and Cons
Let's begin with the basics; free logo maker tools cannot replace designers. A designer will devote personal time, create something especially for you, will try to express the values of your brand and of course will create a series of files (different sizes and formats) so that you can print and place your logo wherever you want.
These cannot be done through an online logo maker – obviously. However, these tools can do whatever it takes to cover your needs during your first steps online. You can use them any time of day, experiment and eventually create a free logo. For the last part, though, it takes some research. Sometimes you may find a "free logo creator", but only a few times will you indeed download your logo without paying a thing. To help you out, we have asked around, researched and now we share with you 5 logo makers that are actually free.
Fotor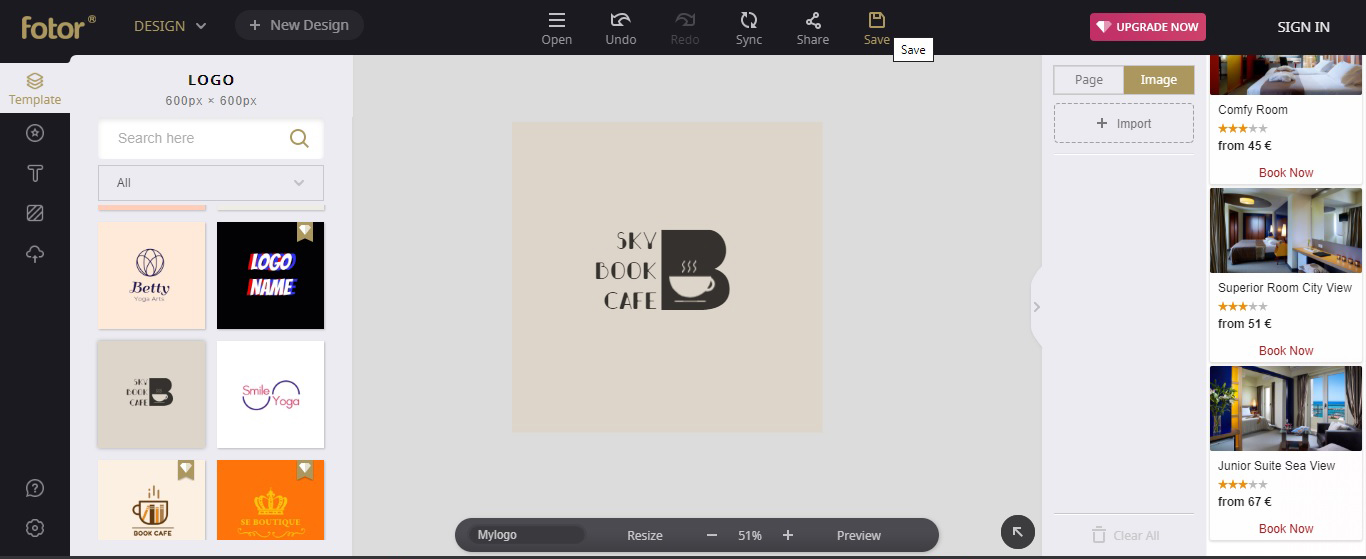 In order to locate Fotor's free tool, visit Fotor.com and choose "Design" from the Menu. Then select "Logo Maker". Upon choosing "Get Started", the frame in which you may prepare your logo will appear. At the left, you can see the various templates and choose among over 30 free ones, to modify as per your preference.
Make your choice, add the text of your liking, change the colors and when everything is set, click on "Save". A window will appear, showing your final logo. There you will be asked as to the format type of your file you wish to download. Creating an account is necessary for downloading your logo.
+ Easy to use tool, Logo in good dimensions (600px x 600px)
– Limited templates, registration required
Canva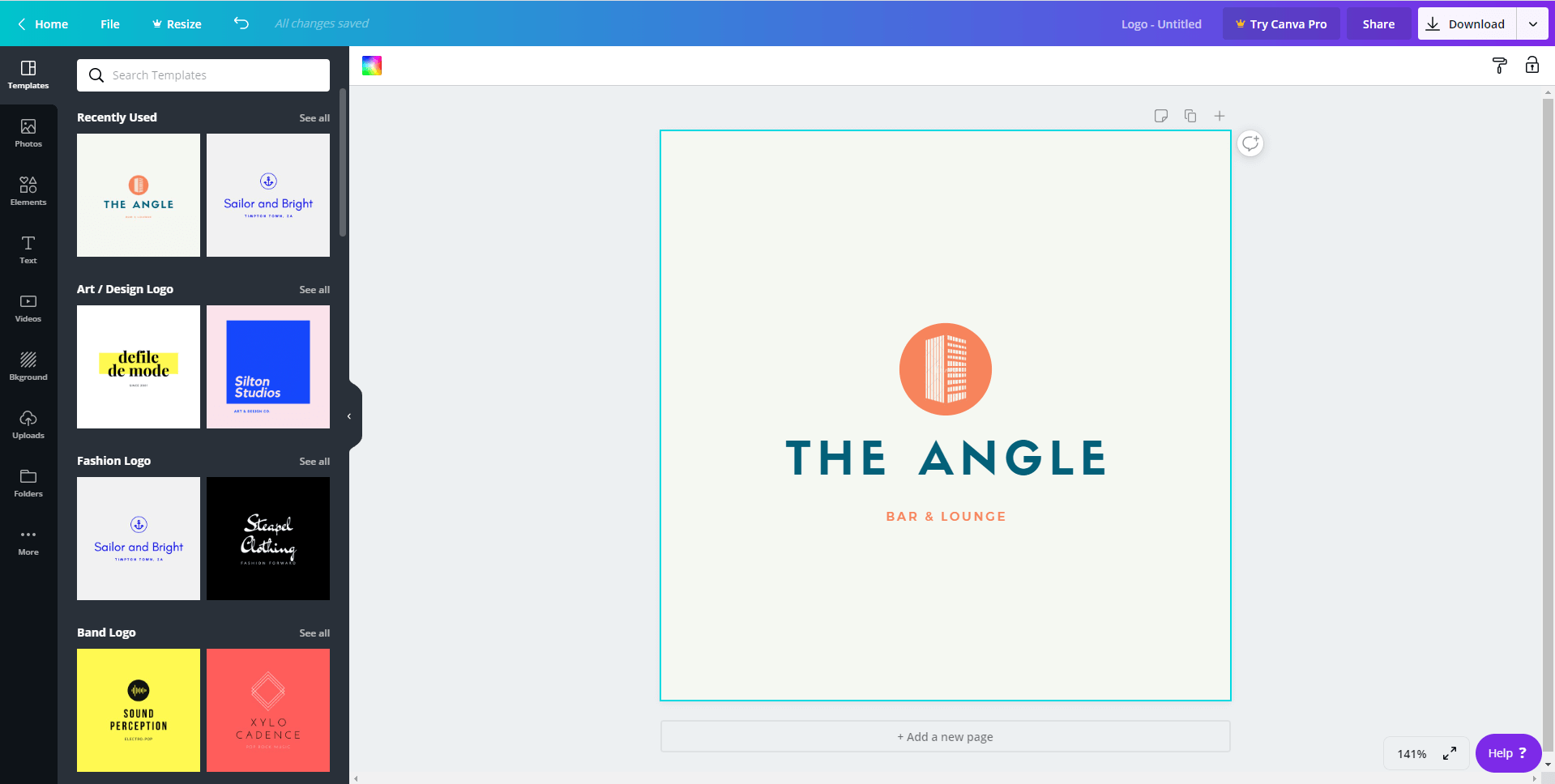 By clicking on "Start designing a custom logo" at the page of Canva's free logo maker, you will be transferred to the logo maker page. At the left, you will see that there are over 200 free templates and they are divided into categories. Choose the one that appeals to you (double-check that they are indeed free), change its color, share, font, text and when everything is ready, click on "Download". You have the option of downloading your logo in PNG, JPG and PDF Print.
+ Multilingual, many free templates, multiple file formats
– You need to register before downloading
Adobe Spark (beta)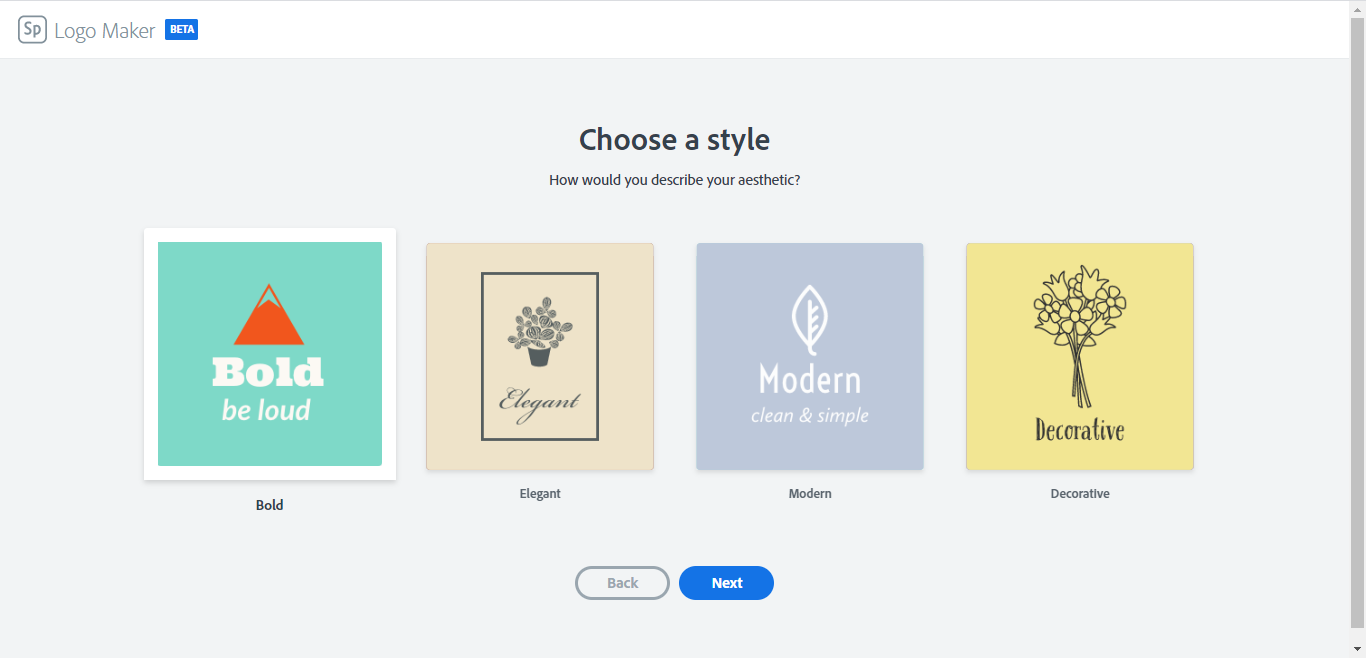 At Adobe Spark's logo maker, the first thing you need to do is state your brand and your slogan. As soon as you give this information, you go to the next step and this is where you must choose the actual feel of your  logo. Right after that, you may select an icon to add to your logo.
After completing these steps, you may see a series of logo recommendations. Choose the one that best appeals to you, modify it and click on "download". You will receive a package with different formats of your logo, as well as a file with more details, such as the colors that have been used.
+ Great aesthetics, many options, set of files
– Registration required
Hipster logo generator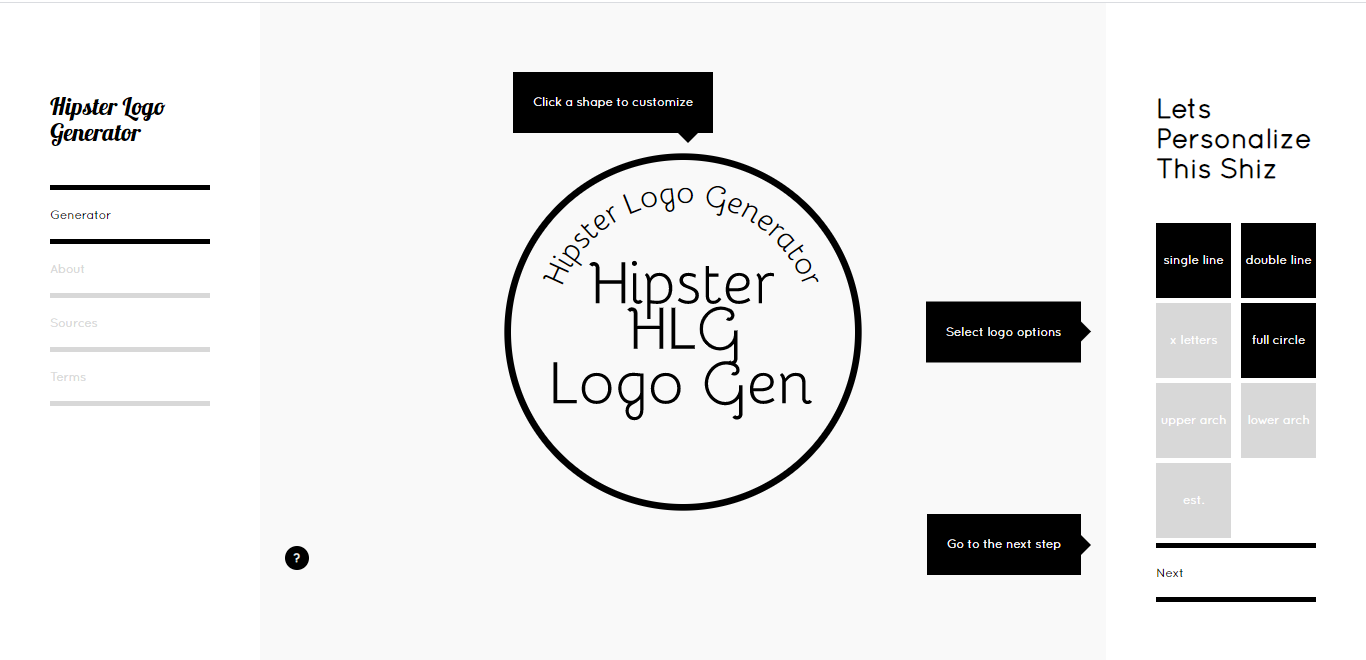 Hipster logo generator could be a very good option, if you are aiming at younger audiences or if you are looking for something more minimal. Go into the main page and then simply follow the required steps.
First of all, choose one of the 5 available shapes for your logo and right after that, see where you wish to place your text or whether you want to add some extra elements. When everything is ready, click on "generate" and the logo will be yours in PNG format and 600px x 500px dimensions.
+ No registration, special suggestions
– No wide variety, refers to a specific audience
LogoFactory Web
To create a free logo at the Logo Factory Web, you just visit its home page and get right to it. There are over 500 templates at your disposal, divided into categories. You may modify your logo in size, too (the squared background is there to help you out with that). When you are ready, you are free to download your logo in PNG format.
+ Multilingual, many template options, no registration
– Aesthetics
Good luck!