Website creation might seem too difficult to those lacking technical knowledge. They believe that undertaking such a task on their own can never be, without attending a seminar and they most likely get disappointed, not having the necessary resources to hand it over to a third party.
However, Papaki aims at constantly expanding the happy.people.online community. In other words, Papaki wants to resolve problems through its products and see more happy customers. So, a new product has been launched, Website Builder!
Why choose the Website Builder
Website Builder is a tool that allows you to create a website easily and quickly, even if you lack technical knowledge. It does not matter if you are a pastry chef or a jewelry maker, a singer or a farmer… Everybody can create a site using Papaki's Website Builder! More specifically, it is ideal for you, if:
#1. You do not know where to start
You do not have particular technical knowledge and creating a site seems like a hard task to undertake. You feel like trying, but you do not even know where to start. Where should you go, what should you do, how should you build the site, what is CSS? If you have these questions, then the Website Builder is the best possible starting point for you.
Just log in at Papaki or sign up and begin your free trial for 14 whole days. Upon installing the Website Builder plan that appeals to you the most, choose "Website Builder management". In the pop-up window, a question will appear before your eyes: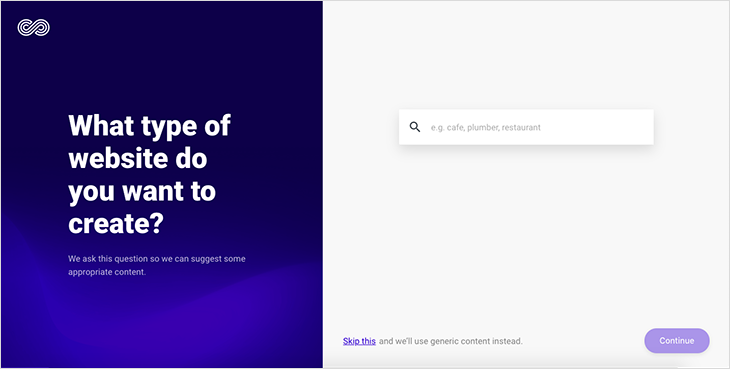 You may answer, in order to allow the tool to recommend exactly what is suitable for your site in terms of style or you can skip that and start creating your site making your own choices, guidance-free.
In other words, within 5 minutes tops, you have already started building your site!
#2. You have a limited budget
The expenses of a small or medium-sized business are a lot and resources for professional web development might not be affordable. In this case, you should try out the Website Builder.
The cost for the Basic plan is just €4.99 / month. Hosting your site, what you need in order to get online, is included within the plan. So, the only extra cost is your domain. Luckily, Papaki allows you to find domains at really great prices!
To get a rough idea, a domain ending in .gr costs 20 euros / 2 years, whereas a domain ending in .eu leads to a cost (initial price) 6.99 euros / year. Of course, from time to time there are several offers running, so you just need to check them out at Papaki.
#3. You want a simple and appealing site
Website Builder gives you the opportunity to create a simple and appealing site. If you select the Basic plan, you can create an aesthetically cool site with 5 pages in total. What do we mean by the term "pages"? If for example, you are a farmer, pages could be the following: Home, Plants, Vegetables, Contact.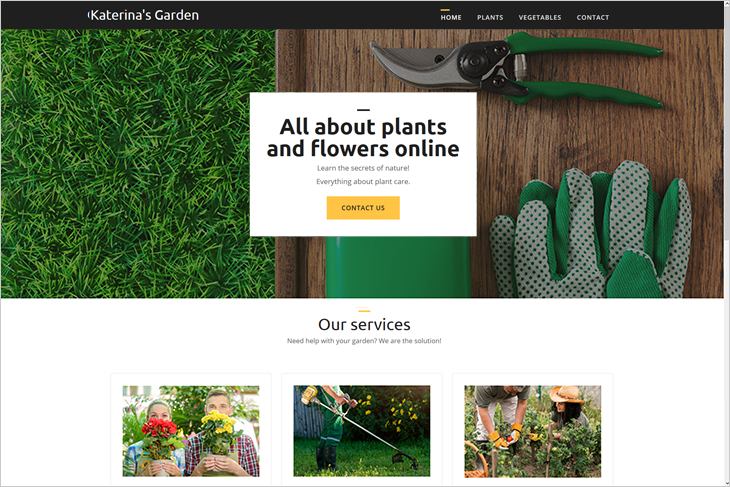 With the Basic plan, you have 1GB disk space, 1 stock image and an email account. Right next is the Professional Website Builder plan and it is recommended if you don't want something truly simple. With the Professional plan, you can build a site with up to 10 pages and 20 email accounts (e.g. [email protected], [email protected], etc). Moreover, you have 10 stock images, 5 GB disk space, free SSL certificate and the option to "play" with code.
Last, the third Website Builder plan is eShop and as you can see, it is perfect for e-commerce. With this plan, you have unlimited disk space, unlimited pages, 20 stock photos, 100 email accounts, embed code support, free SSL certificate and PayPal payment option.
#4. You need proper guidance
Website Builder is very simple to use and most likely you are going to be able to create a site without any help whatsoever. However, there is always the chance you get "stuck" somewhere. And this is where you need proper guidance.
By choosing Papaki's Website Builder, you have that. Our Customer Service is here to lay a helping hand! If at some point you need help, open a ticket or contact us via phone and we will do our best to get you "going".
#5. To… show off
Think about the younger ones or the people around you that know a thing or two about computers. And think about them, when you announce the following: "Check out the site I made". It is great to get that satisfaction-booster! And if you want us to put it more seriously, being able to create a great site without any help will certainly fill you with self-confidence and familiarize you more with the online world. This is something!
So, what do you think? Off we go for Website Builder?