Papaki participated for the 6th year in a row in National Customer Service Week! Like every year, the first week of October (3-8/10), we prepared a festive atmosphere for our people in the Customer Experience department and all of you who trust or want to grow your digital presence at Papaki. The message for this year was "Stronger together", and it couldn't be more inspiring. 
Together… we share gifts
The week started with the announcement of the offers for our customers on domains, web hosting plans, and the top digital marketing tool, Pixida. Also, an annual "Large" web hosting plan of our new, updated ones awaited the first client who reached our support department by phone, and we are sure to enjoy it! 
The week started with presents for our Customer Experience team as well. They all received a gift box with a Jenga, a book, anti-stress swags and gadgets, an aromatic candle, and a card to express a big "thank you".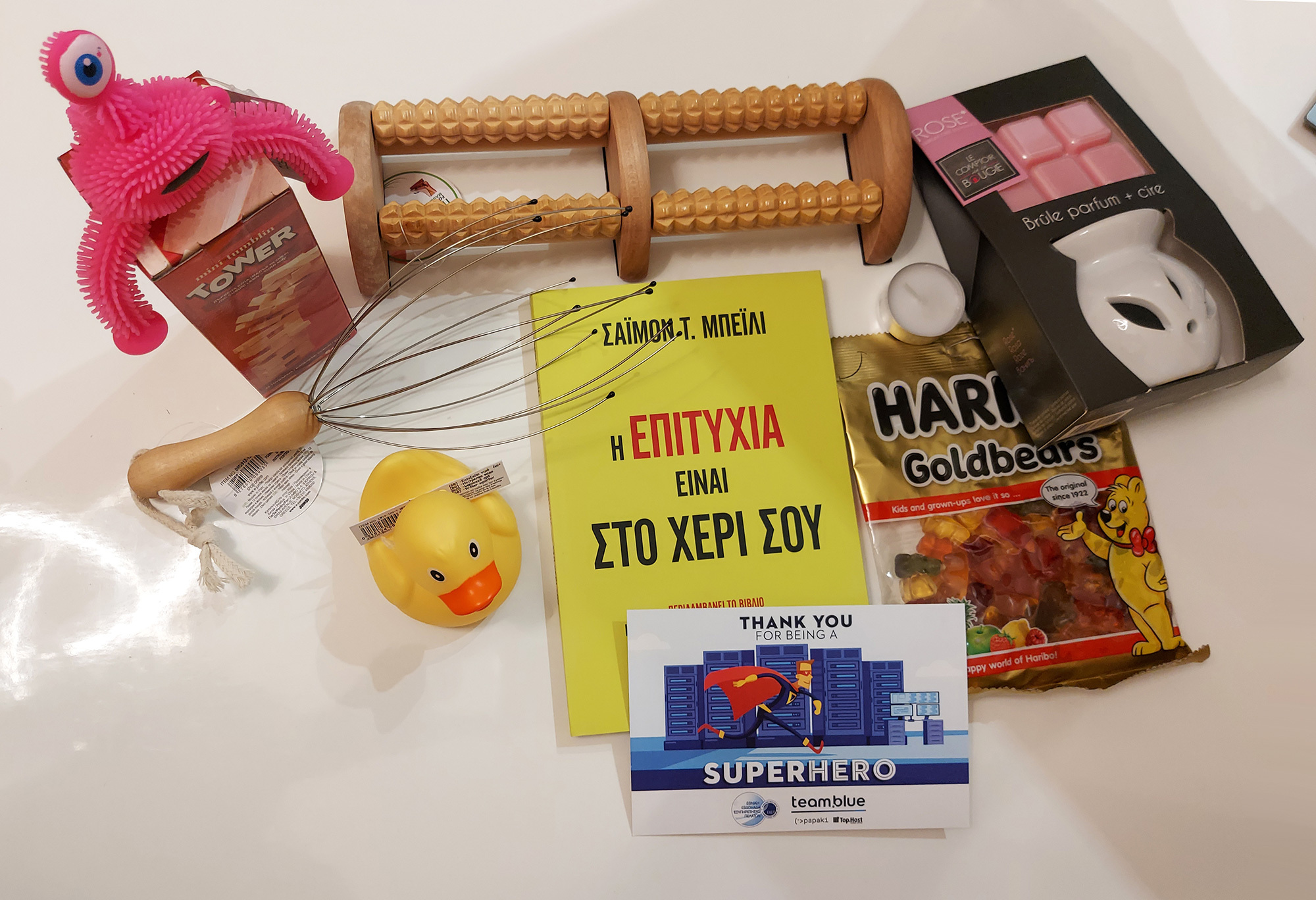 Together… we have fun
True to our mission to share smiles, the week was full of games exclusively for our Customer Experience team. They began with the well-known "kremala" game. So, the most incredible words came up, while the battle for the correct letters heated up to claim victory. Of course, Jenga, which was in the gift box, was also on the agenda and ended up in a game of balance and strategy. The next day revealed secrets and funny moments and gave plenty of laughs! After everyone wrote down a funny story, then they played "Guess Who". The rest were trying to find each story's "protagonist", and we really enjoyed it.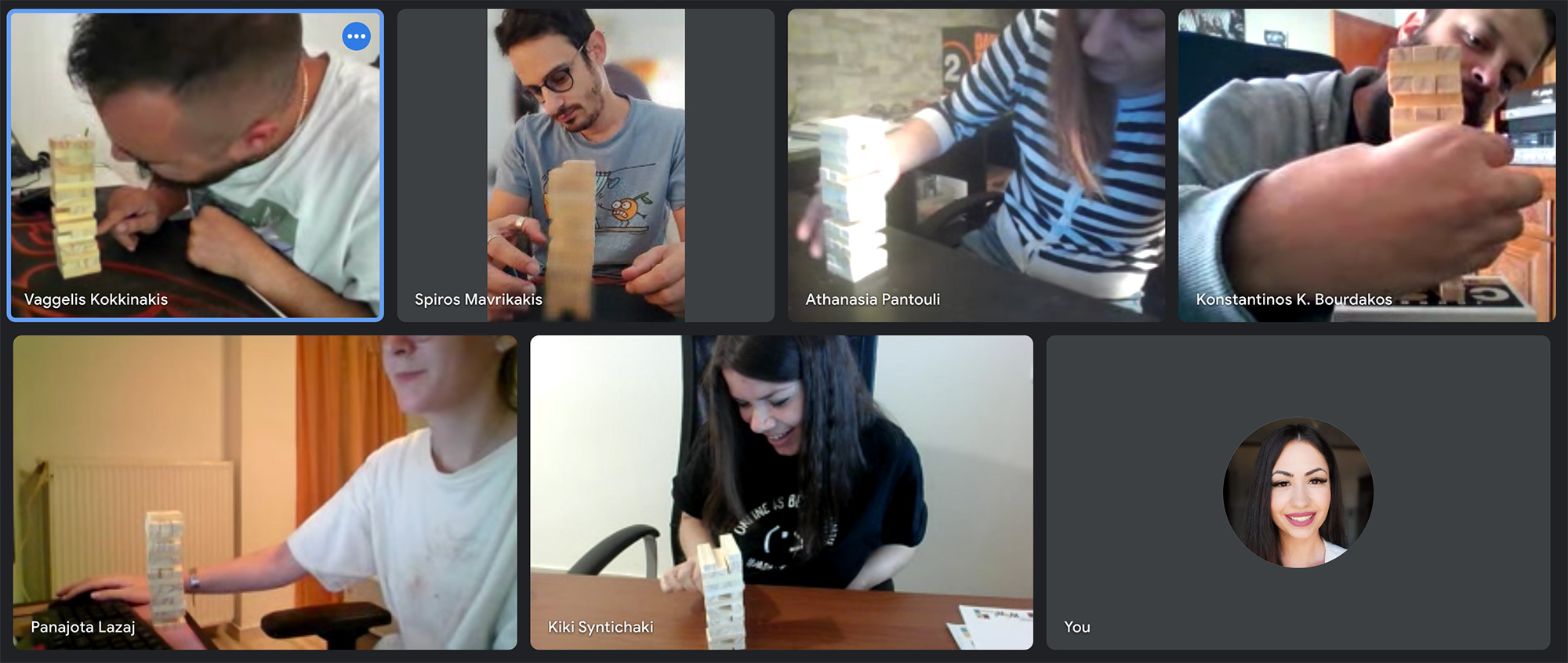 Together… we become better
Our goal is always to evolve and become better. So, our Customer Experience team did not just have fun. They attend a webinar entitled "Customer service & Customer Experience" that none missed! What is more, they received the book: "Success is an inside job", including "Brilliant Service is the bottom line" book, both written by Simon T. Bailey. These gifts aimed to help and enhance the self-confidence and the magical abilities of our team!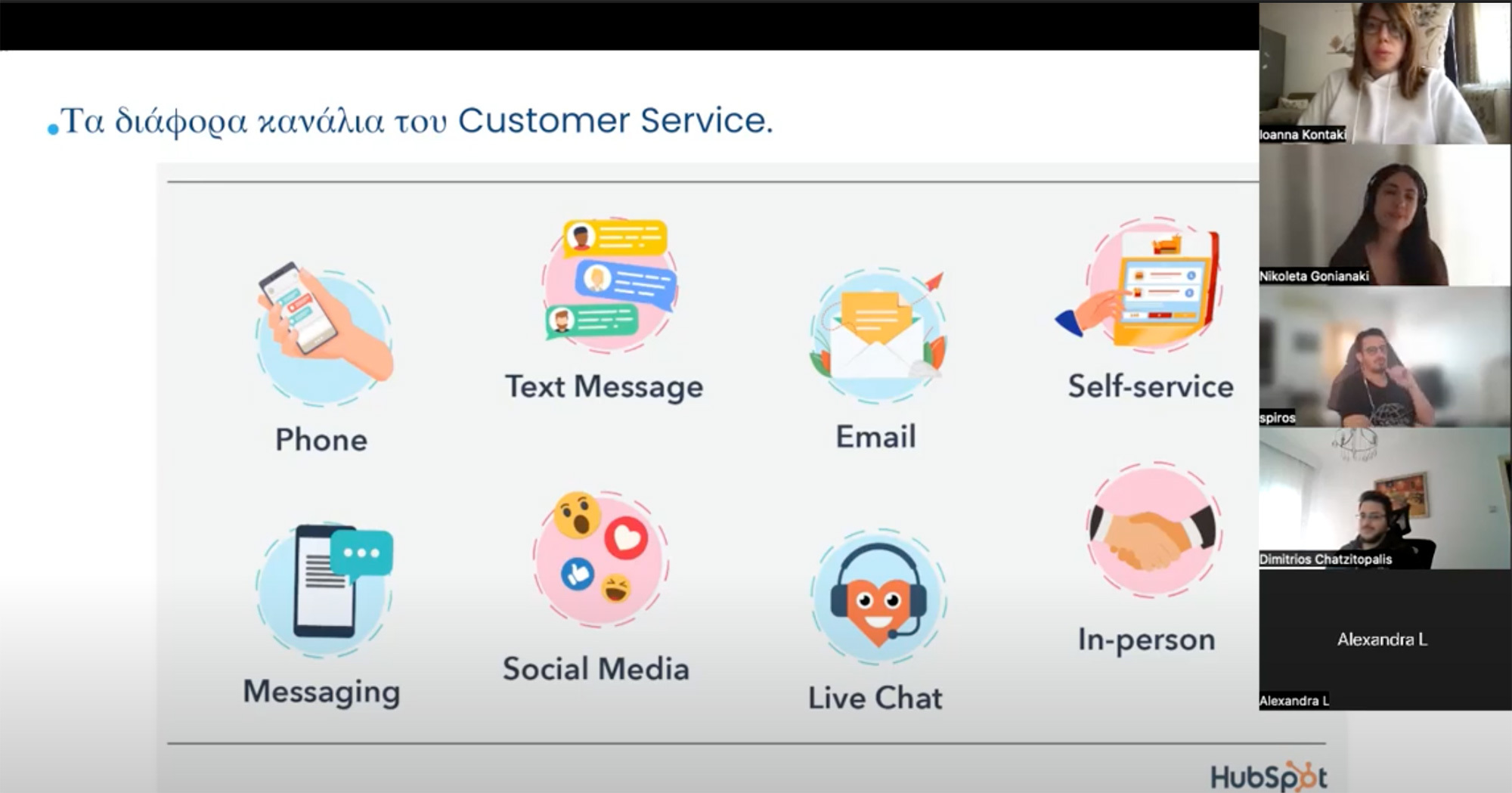 Finally, the week closed with a festive meal team enjoyed and the winners' announcement, who took a gift card for online purchases. But, no matter who the winners are, the "congratulations" deserve to everyone who is on the other side of the line to provide the best solutions to each of you who trust Papaki all these years.
Thank you, and we keep up "stronger together"!