The e-commerce growth is truly impressive and doesn't show any signs of slowing down. Worldwide, e-commerce sales have reached $3.53 trillion, in 2019. Also, e-commerce revenue is expected to increase to $6.54 trillion in 2022. Therefore, it is not surprising that you may want to have a piece of the pie too by opening your own eShop.
However, you may be wondering "What kind of eShop should I go for?". The truth is that one of the biggest challenges to get started is deciding what products you want to sell. It's easy to get excited with an idea and want to start right away. However, now you should take some time to do as much research as possible and choose the best product for your online store. In the future, this could make the difference between success and failure.
This is not a decision that should be taken lightly. In order to help you decide we'll break down some of the methods that will give you valuable information using, of course, the internet. To make this even simpler, we will split the process into three parts: What types of products to avoid, how to gather potential good ideas, and how to evaluate these ideas?
What kind of products to avoid
If you are opening an eShop for the first time, make sure you have carefully considered the logistics. There is no reason to choose a product that comes with tons of difficulties, especially if you are not prepared for the extra headache. Here is a list of products that we suggest you avoided.
Products that are difficult to transport
Since the main way to send your product to the customer will be having it delivered, it should be easy to transport. Avoid products that are heavy and therefore expensive to transport or products that are fragile and can cause a variety of problems.
Products that take up a too much space
It would be good to choose relatively small products, so that you will need less storage space. In addition, as your company grows it will be easier to make monthly inventories.
Timeless products
Ιt would be advisable to choose goods that do not lose their value, in the long run. Products such as electronics can lose a significant amount of their value within a year and could severely damage your profitability.
Seasonal products
No, not all seasonal products are a bad idea. However, if you choose goods that are mainly focused on a specific time of year, you should also come up with ways to get rid, at the end of the season.
Gathering good ideas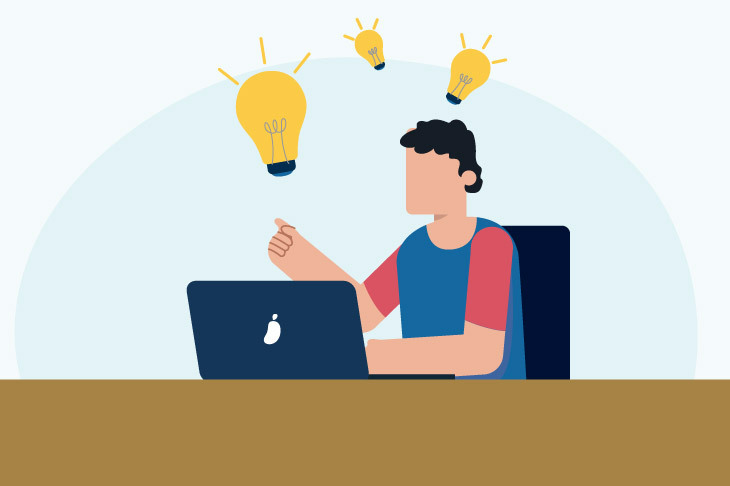 There are many ways to search the internet for potentially great product ideas for your eShop. Sources such as buzzsumo and Google trends will help you find out what the current trends on demand are. In the same way, we recommend that you take a look at websites that post updated consumer trends, such as Trendhunter and Trendwatching.
Browsing the e-commerce giants like the world's largest online retailer, Amazon, can also provide you with information on the most popular products. Check the top products sold in each category and note down what caught your attention and could be applied on your own eShop. Social Media platforms are another great, do-not-miss tool. Browsing through Instagram Hashtags, popular Pinterest pins and related subreddits like INEEEEDIT, can also provide you with valuable information: what is currently popular and which target groups attract the current trends?
Evaluating your ideas
The most important step in the process is evaluating the idea or product you have finally chosen. Even if you are really excited and confident about your idea, it's not wise to start an eShop without doing some more thorough research.
Target groups / demand
We recommend you open up a discussion and exchange views with various target groups concerning the product and its features. Do they buy out of necessity or desire? Do they have an available income that they can spend or not? Do they understand marketing terms? Is it a big enough market overall? All these are factors that you need to take seriously into consideration before you even start your business. You can even estimate the demand of a product by using Google's tool, Google Keyword Planner. It helps you with keyword research while selecting the right terms related to your business.
Competition
Google Keyword Planner is truly a blessing. As you search your business keywords, you can see in the tab "Competition" how competitive each keyword is. Another great indicator is the Cost-per-Click for each keyword: keywords with high Cost-per-Click mean that many companies are competing for them.
We suggest you search those keywords in Google. Here you will be looking for two things. Are there more than 3 Search ads in the results? These are your eShop competitors in online paid marketing. Then check the first organic searches. These are your SEO competitors. Make sure you check their prices, what other products they are selling, what their value proposition is (and how yours may differ), and if their list of best selling products is available.
There are of course many more factors to consider (such as the financial aspects) before making the final decision. For example, at what price will you sell your products? What is your profit margin? How many units do you need to sell in order to balance it? This is a whole different discussion and we recommend that you make a business plan. There is a lot of work to be done, but if you are organised and focused enough then nothing can stop you!
Good luck!